2022 ~2016
2015 ~ 2011
2010 ~ 2005
2004 ~ 1999
2020

In MarchMicro Turbojet Engine Development Starts

2018

In JulyIATF16949 : 2016 Quality Management System Certification Acquisition

2016

In FebruaryFMCW Global mass production (Garrett Europe - Romania, Italy, Slovakia)
2015

In MayDomestic PPAP Approval (Garrett Ansan Plant)

2014

In DecemberFully Mechanized Compressor Wheel (FMCW) developed

In DecemberDevelopment of Al Casting Type Compressor Wheel completed

In OctoberHoneywell(Garrett Motion) Quality Award (Silver medal)

2013

In AprilKorean space launch vehicle turbo pump parts start to be delivered (with Nuri)

2011

In DecemberRelocation of headquarters(to Gosaek-dong Industrial Complex)

In JuneFMCW Global Production (Garrett Europe - Romania, Italy, Slovakia)
2010

In JulyNozzle Ring Assembly mass production setup completed

In JuneApproval of Nozzle Ring Assembly PPAP

In AprilHyundai-Kia Motors acquired SQ certification (Welding)

2009

In AugustISO/TS 16949 : 2009 Certification, ISO 9001: 2009 Certification

2008

In FebruaryCompressor Wheel PPAP approval(Vietnam Plant)

2007

In DecemberEstablishment of Vietnam Plant(Ho Chi Minh)

2006

In DecemberISO/TS 16949:2002 Certification Obtained

In MarchHoneywell (Garrett Motion) Best Delivery Award (2005)
2004

In JanuaryDevelopment of Nozzle Ring completed

2003

In DecemberObtained ISO 9001 (2000) certification In December

2000

In DecemberPlant expansion transfer(Ipbuk-dong,Suwon)

In NovemberCompressor Wheel PPAP Approval (Suwon Plant)

In OctoberEuro 2, 3 Comp Wheel Development Completed
Establishment of Jinju Factorys

In AugustCorporation conversion

In MayCommence Development of Compressor Wheel

1999
Business Site introduction
Head Quarter
The S&H headquarters plant is located in the Gosaek Industrial Complex in Suwon, and it moved to the current office building in December 2011 and is playing a pivotal role as a Head Quarter.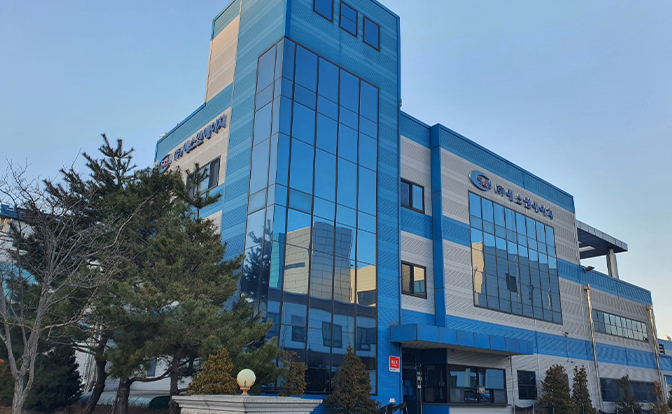 Address1433-21 Seobu-ro, Kwonsun-Ku, Suwon City, Kyunggi Do, Korea
TEL031-298-8522 FAX031-298-8524
S&H Vietnam Factory
The Vietnamese plant was established in 2007 and is located in the Tanthuan Industrial Complex in Ho Chi Minh City, Vietnam, serving as a bridgehead for exports to the European continent.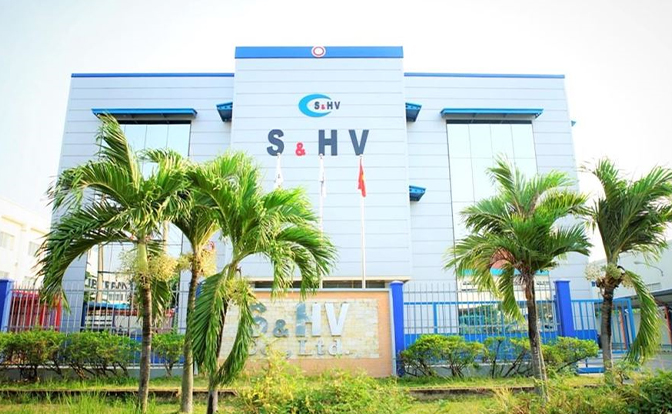 AddressU23b-25a Road20, Tan Thuan Export processing Zone,
District7, HCM city, Vietnam
TEL+84-8-3770-0754-5 FAX+84-8-3770-0756
R&D Center
The research institute is located in Suwon and was established in 2011 to contribute to diversifying the business portfolio through activities such as prior verification of major development products and research on special manufacturing methods.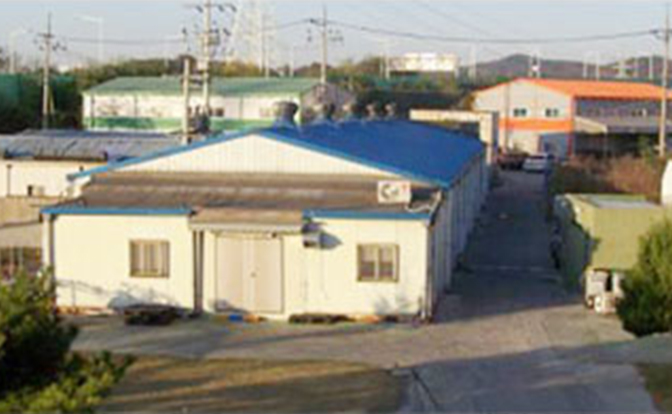 Address41 Ipbuk-ro 59beon-gil, Kwonsum-Ku, Suwon City,
Kyunggi Do, Korea
TEL031-298-8520 FAX031-298-8527
Jinju Plant
The Jinju plant is located in Gyeongsangnam-do, and was established in December 2011 and currently produces semiconductors and optical communication parts and serves as a production base for small parts.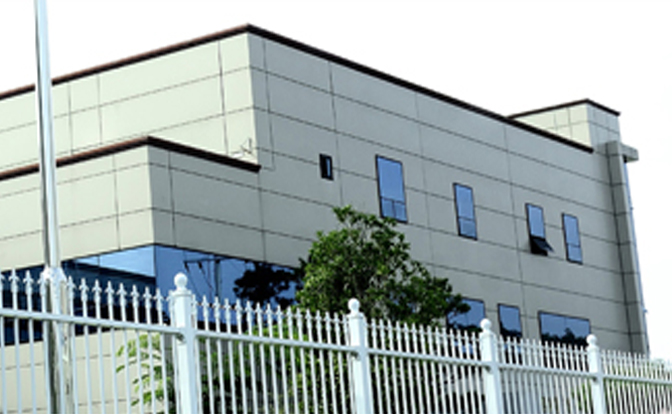 Address40-15 Yeonkkot-ro 145beon-gil, Jeongchon-myeon, Jinju-city,
Gyeongsangnam-do,Korea
TEL055-758-8824 FAX055-758-3424